How To Sext With Women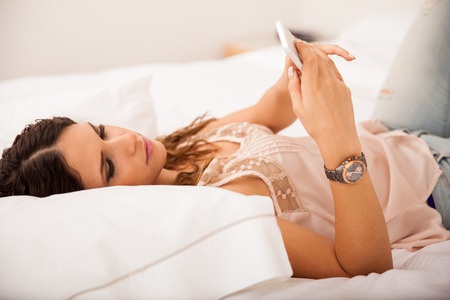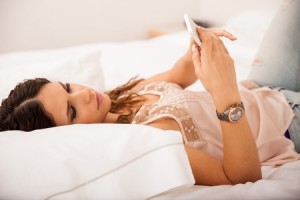 Turning women on is more or less the complete opposite of how men get turned on. Men can use pictures and images and be turned on by something within seconds, whereas women need a little more encouragement.
Women are looking for intellectual attraction more than physical. Physical is still important, but maybe less than. figure out what she finds really attractive and then run with it. I would reccomend starting off with something along these lines:
"Imagine that i'm running my hands down your body"
"I want to feel your lips against mine"
"Imagine that moment when you prepare your body for mine"
Things like that will be much more enticing to a woman. Going down that road instead of "Yo bb wan sum fukk" is going to get you a whole lot more women who want to sext with you.
How To Sext With Men
Your main idea should be something that is suggestive. Tease him a little bit and keep him wanting more. Show just a little more each time you send a photo. Use some props to really get him going like popscicles or bananas. Showing him your skills will keep him interested.
Start out with fully clothes photos, and then little by little start removing clothing. Kind of like strip poker. As he engages with you and sends you his own photos, start taking more risky pictures. Sexting with men is pretty straight forward and to the point. Compliment his appearance and then send him your boobs. He'll be hooked in a matter of seconds. Need ideas to take hot selfie pics for sexting? It's all about how you put yourself across in a tasteful way but still making yourself potentially available. Now you can sext messages to turn guys on!
Sext Etiquette
Start by being a little cautious. This is an important element in sext etiquette. You don't want to scare her (or him) off.  Also, never say anything in text/sext that you wouldn't say to their face, presuming you have seen their face. Remember that the person you are going to be flirting with via your mobile phone is a real person with real feelings. Exercise a little protocol to start with and keep it real. You don't want to give a false impression of the person you truly are if you are hoping to take your sexting experience into the real world. Be a gentleman (or lady) with your language and behavior at least until you know you're making the right impression.
There are also some rules about sending an unwanted or unsolicited sext message.  You really don't want to send a sext message to someone without their permission and then find out their grandma was using their phone. Always make sure you are on the same page as the person you are intending to sext with.